Smith je imao veci AST% od Lonza i Foxa, u ravni sa Fultzom, igrajuci sa najnepokretnijom/najbangavijom grupom saigraca koju sam video poslednjih godina. Ne treba zaboraviti da je imao 4 utakmice sa 10+ asistencija (11,13,15,16). Svako ko ga je gledao mogao je da primeti na svakom mecu bar po jednu, dve izuzetne, tehnicki jako zahtevne asistencije sa jako malom marginom greske.

Ono poena sto je postizao mora je da izmisli sam, tako da j savrseno logicno sto ima veci broj dugih unassisted dvojki npr (Fultz je takodje igrao u losoj ekipi, ali je imao more than a few dobro pripremljenih catch&shoot kombinacija koje je realizovao).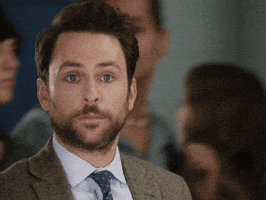 Bacanja sto se tice, vec je bilo reci o tome da su svi ovogodisnji top PG prospekti prilicno losi, tako da Smithovih 71.5% deluje sjajno u poredjenju sa Lonzovim ili Kelleovim procentima.
Dobro Lonzo nije ni sutirao mnogo sto je i logicno, a ovi da....... jos kod Fultza nisam ni provalio FT% dok ti nisi sada napisao
, jos je i dobar DSJ.
Mindset je vec pitanje koje se moze postaviti. Da li su oni ocigledni izlivi frustracije samo plod guljenja u prilicno losoj ekipi bez perspektive, cije su se takmicarske ambicije i zedj za pobedama potpuno razilazile sa njegovim, ili je u pitanju dublji problem koji ce se preneti i na NBA, tesko je reci ovako rano. To jeste deo hazarda sa njim, pored ove price o ACL-u.
Dobro ovo je u sustini problem sa 90% igraca, a kada uzmes u obzir da ce da ulaze u kaubojske ekipe.....
Mada slazem se da to moze da bude zesci problem ako je pojacano kod njega i jos + ako uleti u NYK koji su trenutno #1 po tim debilizmima.....mada ti ako ne razradis neki sistem tebi ce da izlivaju frustraciju i mnogo manje problematicni prospekti (videti pod Kristaps).
Ali opet dok se u to ne uverim ne verujem nista tim pricama......secam se kada su od Hezonje napravili nekog problematicnog i kurcevitog lika pre drafta sa onim izjavama van konteksta.